Customization and Integration Services
Our Services
What we can Do?
Tally covers almost every aspect of the business in the current fast changing work environment. As the business grows so does it's requirements, after a certain benchmark customization becomes necessary to manage the growing demands of the business. One of the practical example can be With growing number of users one has to plan for more security as the information is now accessible to a larzer audience in the organization. As we expand from one location to the other, the need to manage the locations from a central govering office becomes mandatory for effective monitoring and controlling.
Our Capabilities include
Customize
1. Print outs that require specific columns, notes, page size, to fit pre-printed stationary.
2. Documents like invoices, purchase orders with logos, specific formats, terms and conditions.
3. Additional fields to capture specific information.
4. Specific security rules.
Extend
1. Add a completely new functionality – business processes and operations.
2. Add extensions within Tally.ERP 9 or externally and bridge.
3. Extend to the web and mobile devices, including SMS notifications.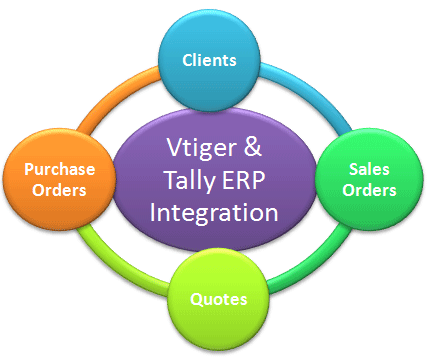 Integrate Tally ERP with Other Application and Standard Modules.
Our Designed Modules In Tally ERP 9 : –
With other business applications online or offline, with or without Inventory.
To Import Masters and Transactions from Excel or any other database.
API Integration with DMS, CRM and other Softwares.
SMS Module.
Auto Email and SMS Reminder from Tally.
Digital Signature on Invoices.
Customized Terms and Conditions on Invoices.
Tour and Travelling Module.
Maintain Multiple GST in a Single Tally Company.
Import of tally Data from Excel to Tally such as ledger Master Import, Stock Master Import, Voucher upload.
owner Dashboard.
Recyclebin
Voucher Alter History.
Voucher Approval Security.
Auto Reminder Letter.
Invoice Designing, Report Designing.
Multi Voucher Printing by ledger Name , From voucher Number.
For more information please write to us at Mobile :+91 8826400137
Support :+ 91 9599706124/125/126
Email : info@quickerptechnologies.com