Other Modular Courses
Basics of Computers

Working knowledge of computers in order to enable students to adapt to a computerised work environment. Fundamentals of computers, introduction to Microsoft Windows, Microsoft Office, internet concepts, web browsers and introduction to HTML.
Advanced Computers
Working and technical knowledge of computers. Introduction, operating system, advanced Excel, computer networks, networking devices, remote desktop access, Windows security, and Adobe PageMaker.
Basics of Accounts
Foundation in accountancy. Introduction to accounting, fundamentals of accounts, recording of transactions, trial balance and rectification of errors, bank reconciliation statement, depreciation, provisions and reserves, final accounts, bills of exchange, inventory valuation, and tax system in India.
Accounts and Taxation
To familiarise students with accounts and tax system in India. Fundamentals of accountancy, basic concepts in income tax, residential status and its effect on tax incidence, income which do not form part of total income, income from salaries, income from house property, profits or gains of business or profession, income from capital gains, income from other sources, income of other persons included in assessee's total income, aggregation of income, set-off and carry forward of losses, TDS, central excise laws, service tax, and VAT.
Basics of English
Help students read, write and speak grammatically correct English. The parts of speech, determiners, tenses, auxiliary verbs, plurals, opposites, comparatives and superlatives, subjectverb agreement, question words, question tags, direct and indirect speech, active and passive voice, punctuation, improving conversational English, situational English, reading exercises, business idioms, business English vocabulary, and easily confused words in English.
Business Communication
Provide training on business communication skills (spoken and written) for professional success. An introduction to business communication, types of business communication, verbal and non-verbal communication, written business communication, business letters, sample business writing, electronic office communication, and barriers to communication.
Personality Development
Volume I
Impart life-skills for personal and professional success. Introduction, grooming and hygiene, etiquette, self-confidence, values and attitude, verbal communication, nonverbal communication, listening skills, presentation and group discussion skills, interview skills, planning and strategising your goals, and cross-cultural communication.
Volume II
Develop skills necessary for taking on higher responsibilities at the workplace. Interpersonal skills, problem solving & decision making, group dynamics, conflict management, leadership, time management, emotional intelligence, and stress management.
Sales Management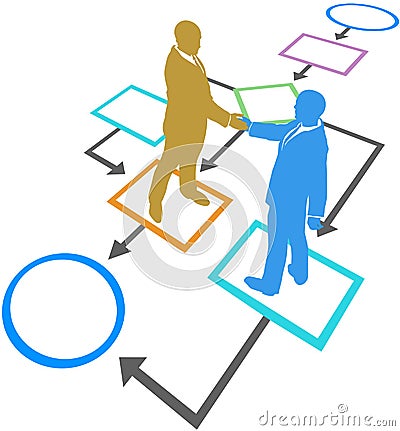 Provide a general understanding of management and sharpen sales skills. Introduction to management, introduction to marketing management, evolution of sales management, and sales process.
For more information please write to us at academy@quickerptechnologies.com or call us at Mobile :+91 8826400137
Support :+ 91 9599706124/125/126